Research and scholarship are core components of Media Arts and Practice programs. The generation and sharing of new knowledge in media theory and practice have been the foundation of our faculty and student work for more than twenty years. Our arts-based research focus uses critical making as a key tool for examining new modes of expression in the media landscape. These cutting-edge endeavors are supported by a range of research labs, faculty and student-led initiatives, and state-of-the-art facilities located within the School of Cinematic Arts.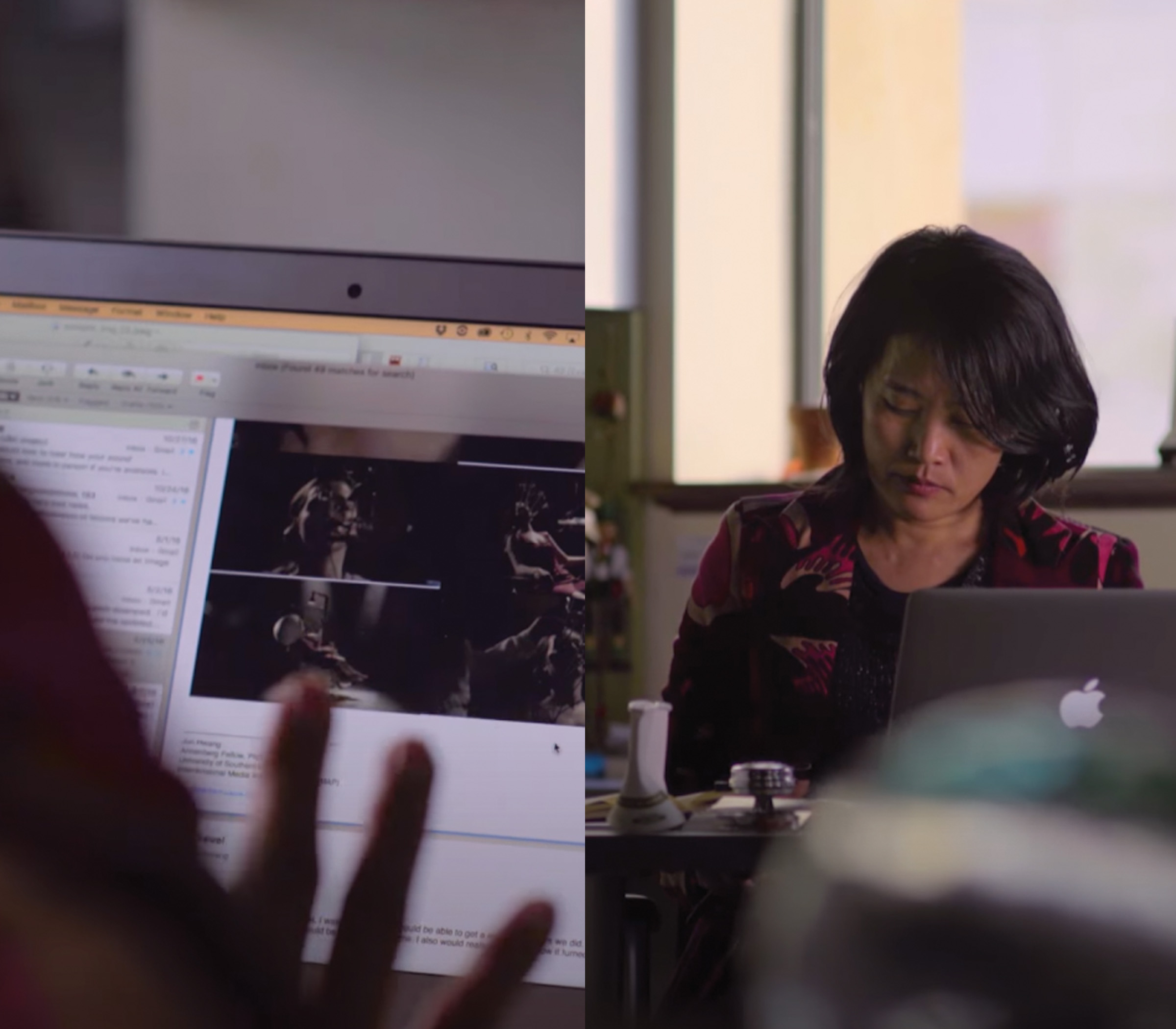 Arts-Based Research
Arts-based research is defined as research carried out by scholar/practitioners – artists, designers, curators, activists, architects, writers and musicians – who, through their practice, contribute concepts, methods and models in order and share in the production of knowledge. Within the context of USC's School of Cinematic Arts, this arts-based research recognizes the power of thinking through making, understanding that a robust research question may arise through practice as much as practice may be used to pursue a particular research question. This research is also profoundly creative; it acknowledges the power of the imagination, tacit knowledge, and embodied knowing and is rooted in critical theory, framing the research process within the context of power and a deep questioning of the ethical and ideological implications of knowledge and change in the context of the cinematic.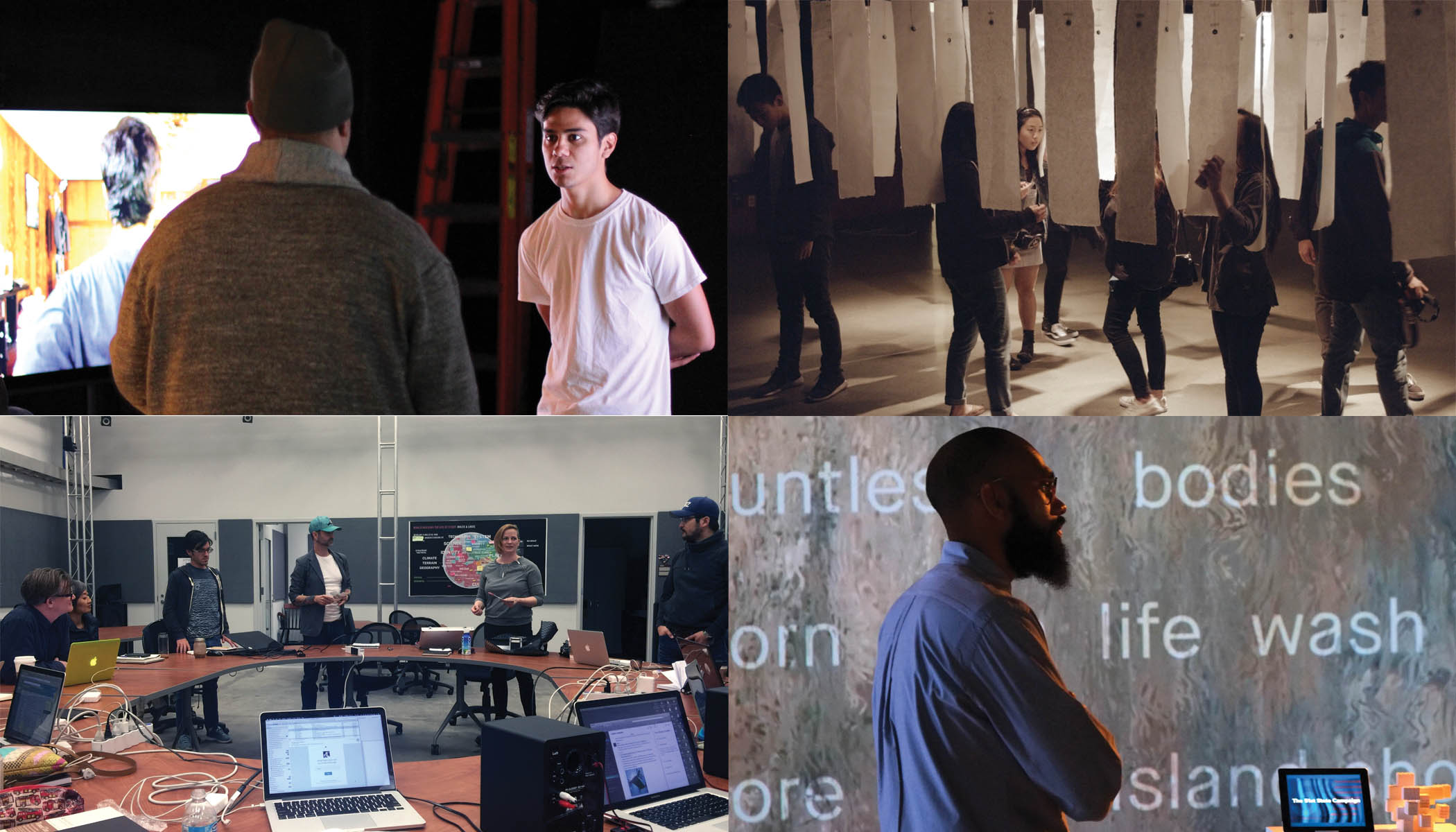 Critical Making
Central to MA+P's approach to arts-based research is critical making and praxis. Both terms emphasize a union of critical thinking and practice. In MA+P, while we expect students to be interdisciplinary in their thinking and making, students approach their practice in relation to and with critical thinking and theory. Media making can not be separated from critical thinking or reflection.
School of Cinematic Arts (SCA) Research Labs
MA+P Faculty Research Initiatives
---
Affective Media Lab (AML)
Director: Elizabeth Ramsey
The Affective Media Lab explores emotion through a media arts and interdisciplinary perspective to understand and analyze the role emotions play in systems of knowledge and power, culture and identity, and the human experience—both personal and social.
AML website
---
Critical Media Project (CMP)
Associate Director: DJ Johnson
Critical Media Project (CMP) is a free media literacy web resource for educators and students (ages 8-21) that enhances young people's critical thinking and empathy, and builds on their capacities to advocate for change around questions of identity.
CMP website
---
Project Snowflake
Director: Scott Fisher
Lookbooks play a fundamental role in the process of media ideation and creation. They convey mood, tone, emotion and visual style to team members and financial stakeholders. Project Snowflake is an expanded lookbook creation tool that centers on transmedia production workflows in a collaborative environment using machine learning. Although a range of data-driven solutions support media making, the vast majority of these tools rely solely on text and numerical data as their input. Snowflake takes a different approach to the collaboration between human and ML/AI participants, positing algorithmic support for the creative process.
Snowflake website
---
Sacrifice Zone: Los Angeles
Co-Curator/Co-Creator: Michael Bodie
An immersive, web-based, documentary theatre and film project with environmental justice at its core. SZ:LA is a collective of environmental justice advocates, USC faculty, and students who are collaborating on an interactive and original documentary theatre project that addresses our city's sacrifice zones (places that have been devastated by oil drilling and industrial toxins), and elevates the work of local residents who are fighting to change that reality.
Sacrifice Zone website
---
Situation Lab
Co-Director: Kiki Benzon
The Situation Lab designs immersive and generative situations for the public good, for clients, and for kicks. A joint initiative between the USC School of Cinematic Arts and Carnegie Mellon University School of Design, the Situation Lab was founded in 2013 by Stuart Candy (CMU) and Jeff Watson (IMGD); its current co-directors are Candy and Kiki Benzon of Media Arts and Practice. Our research explores how playful systems, narrative, and environmental design can come together to shape the real world. Like any kind of practice born of the post-internet age, our work is always deeply and implicitly imbricated in the digital (and vice-versa); however, we refuse to swear allegiance to any particular technology or practice. Our true medium is "the social."
Situation Lab website
---
The VAT
Director: Virginia Kuhn
The VAT (formerly the large-scale video analytics project), is a research endeavor aimed at establishing a software workbench for video analysis, annotation, and visualization, using both current and experimental discovery methods and built on the
Clowder
framework/interface. Led by Virginia Kuhn of the USC School of Cinematic Arts – with Alan Craig, Michael Simeone as CoPIs – and supported by the NSF's
XSEDE
program (extreme science and engineering discovery environment), the VAT project team includes experts in media studies, computational analysis, computer vision, database formation and humanistic epistemologies.
The VAT website
---
Warrior Bards
Co-Director: Michael Bodie
An initiative that trains veterans to present innovative public performances based on ancient literature. Funded by a
University of Southern California Arts in Action
grant, the Warrior Bards project gives approximately twenty veterans the opportunity to study selected Greek dramas and discuss them in light of their own experience.
Warrior Bards website
MA+P PhD Student Initiatives
---
Black Digital Lab
Co-Directors: Kumi Iman and Ron Romi Morrison
---
Creative Code Collective
Director: Sarah Ciston
Creative Code Collective is a community for emerging artist-coders of all backgrounds to build computational media skills in a flexible, non-intimidating, co-learning setting. We believe in scrappy strategies not perfect code, and all levels and languages are welcome!
Creative Code Collective is a community of students from all backgrounds—including, and especially, students who have not had the chance to code before. We meet regularly to develop computational media practices in a flexible co-working, co-learning setting. The collective supports gaining programming skills in a non-intimidating, non-engineering environment—instead emphasizing criticality, experimentation, and project-driven approaches (that is: What do you want to make? Why should it be in the world? How do we get it there, and what does it mean?). We believe in scrappy strategies not perfect code, growth not perfection, collaboration and community, not competition. All levels and languages are welcome!
Creative Code Collective website
---
PPPLAY: Performance as Prefigurative Praxis Lab (And… Yes!)
Director: Ben Nicholson
In the early winter of 2020 Performance as Prefigurative Praxis Lab (And… Yes!), or PPPLAY, assembled as a group of curious USC students to investigate the notion of social 'praxis' and how it can be approached through ideas of performance in order to realize desired ways of being, so often deferred to the future, in this present moment.
Though the emergence of COVID stymied plans for a shared performance in the spring of 2020, PPPLAY will continue in the autumn of 2021; contact
Ben Nicholson
to practice and play.
Research in the Classroom
IML 475: Media Arts Research Lab and IML 575: Graduate Media Arts Research Lab are specialized courses that are taught in conjunction with specific research labs and/or initiatives (rotating each semester). Rather than having a traditional course curriculum, the professor builds the curriculum around a current research project. The goal of these courses is to give students exposure to the innovative work being done at SCA.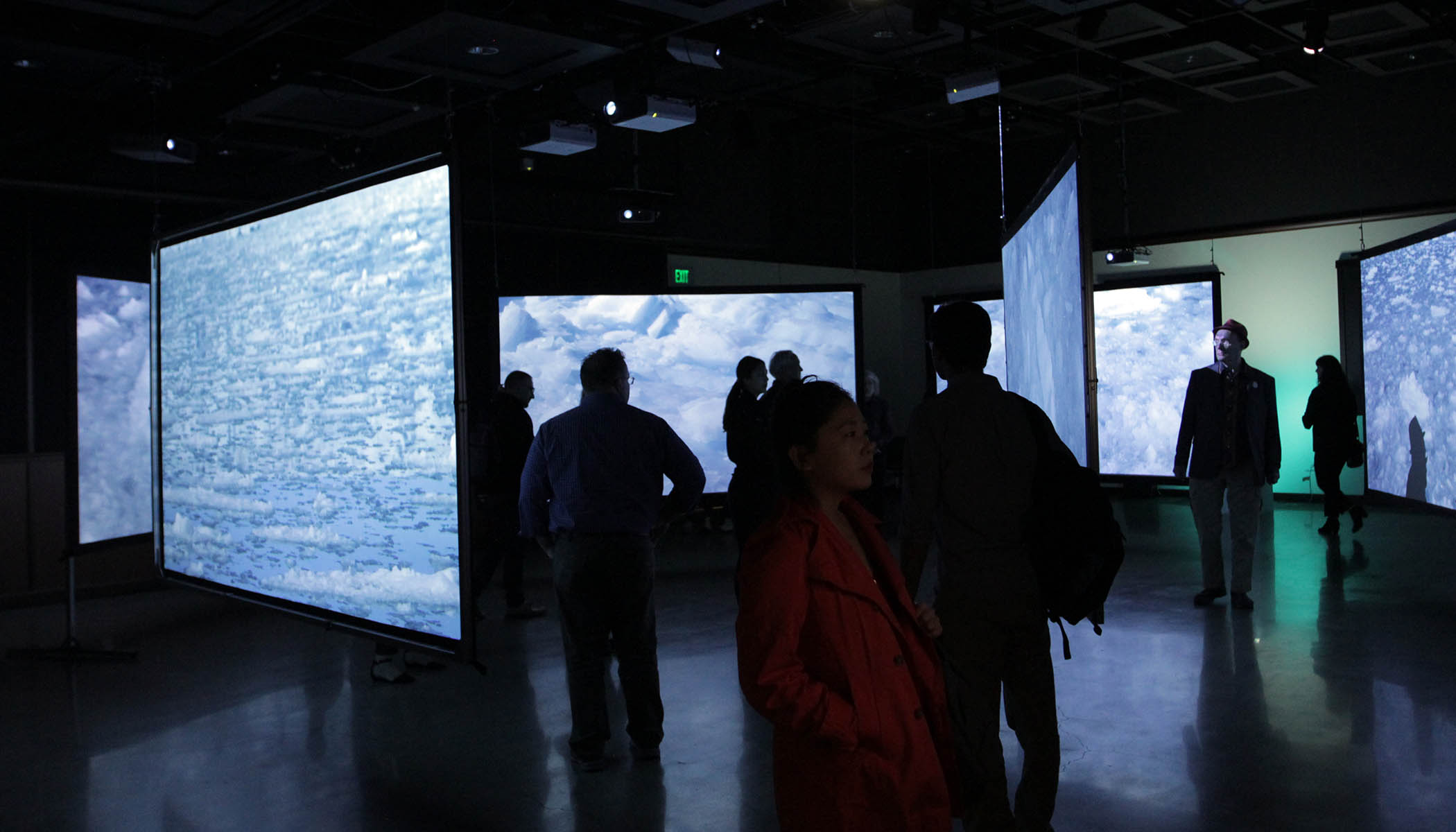 SCA/MA+P Facilities and Resources
MA+P students have access to SCA's world-class production and editing facilities, cameras, sound recording equipment, lighting kits and more. MA+P students and students enrolled in certain MA+P courses also may use our Transmedia Studio for audio, video and green screen work, or work in SCA's IMAX theater. Other resources include room-scale VR facilities, 3D printing, laser cutting and projection mapping tools.
Our facilities include:

Sound Stages
Fabrication Lab

Wide format plotter
3D Printer
CNC / Laser Cutter

Audio/Video Green Screen Transmedia Studio
VR/AR Workspaces
IMAX Theater
Dedicated PhD and Undergraduate Student Studios
Computer Labs with a full suite of digital media software
Gallery spaces for installation and performance
Drone + Certified Drone Pilot