Research and scholarship are core components of Media Arts and Practice programs. The generation and sharing of new knowledge in media theory and practice have been the foundation of our faculty and student work for more than twenty years. Our arts-based research focus uses critical making as a key tool for examining new modes of expression in the media landscape. These cutting-edge endeavors are supported by a range of research labs, faculty and student-led initiatives, and state-of-the-art facilities located within the School of Cinematic Arts.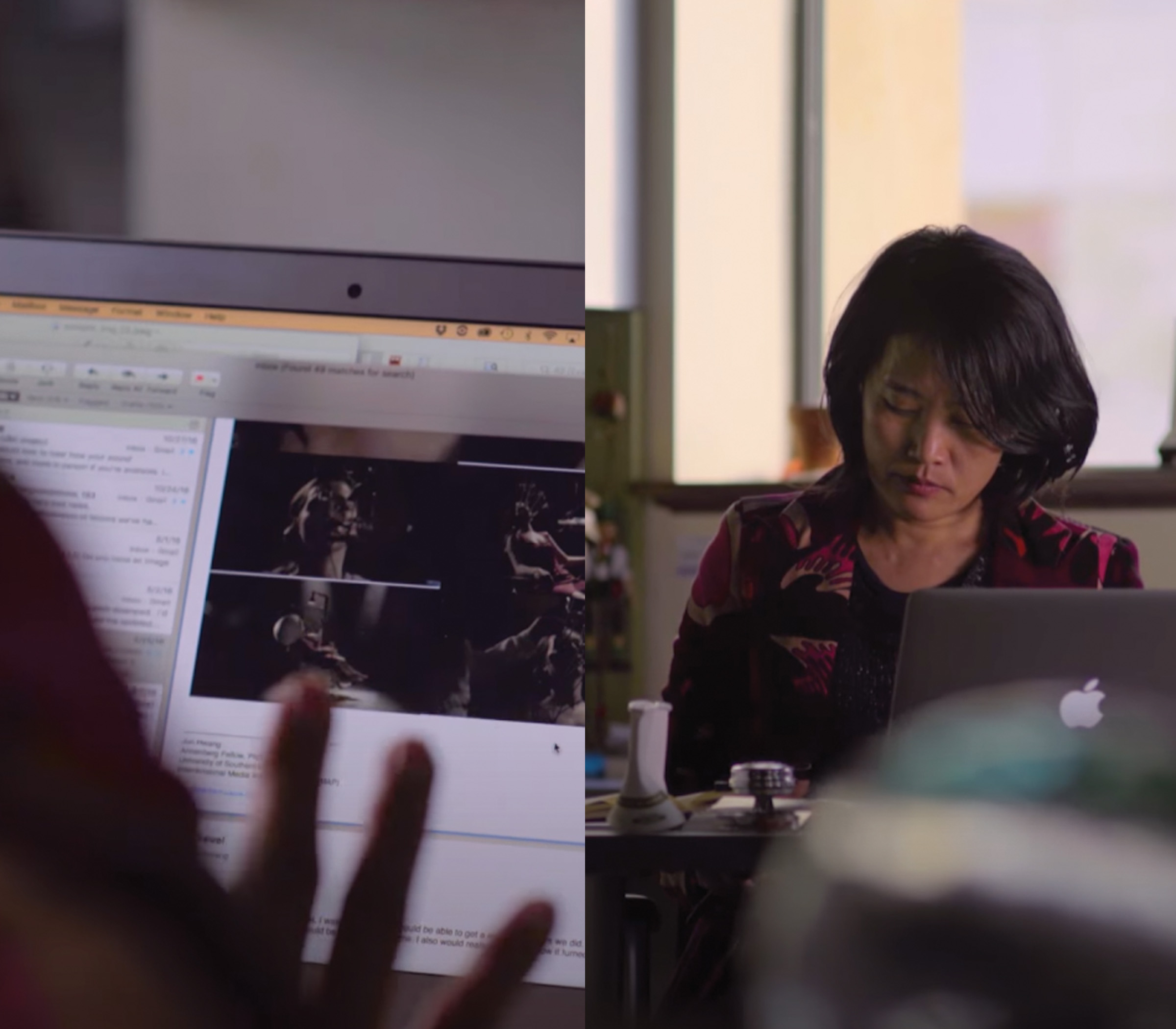 Arts-Based Research
Arts-based research is defined as research carried out by scholar/practitioners – artists, designers, curators, activists, architects, writers and musicians – who, through their practice, contribute concepts, methods and models in order and share in the production of knowledge. Within the context of USC's School of Cinematic Arts, this arts-based research recognizes the power of thinking through making, understanding that a robust research question may arise through practice as much as practice may be used to pursue a particular research question. This research is also profoundly creative; it acknowledges the power of the imagination, tacit knowledge, and embodied knowing and is rooted in critical theory, framing the research process within the context of power and a deep questioning of the ethical and ideological implications of knowledge and change in the context of the cinematic.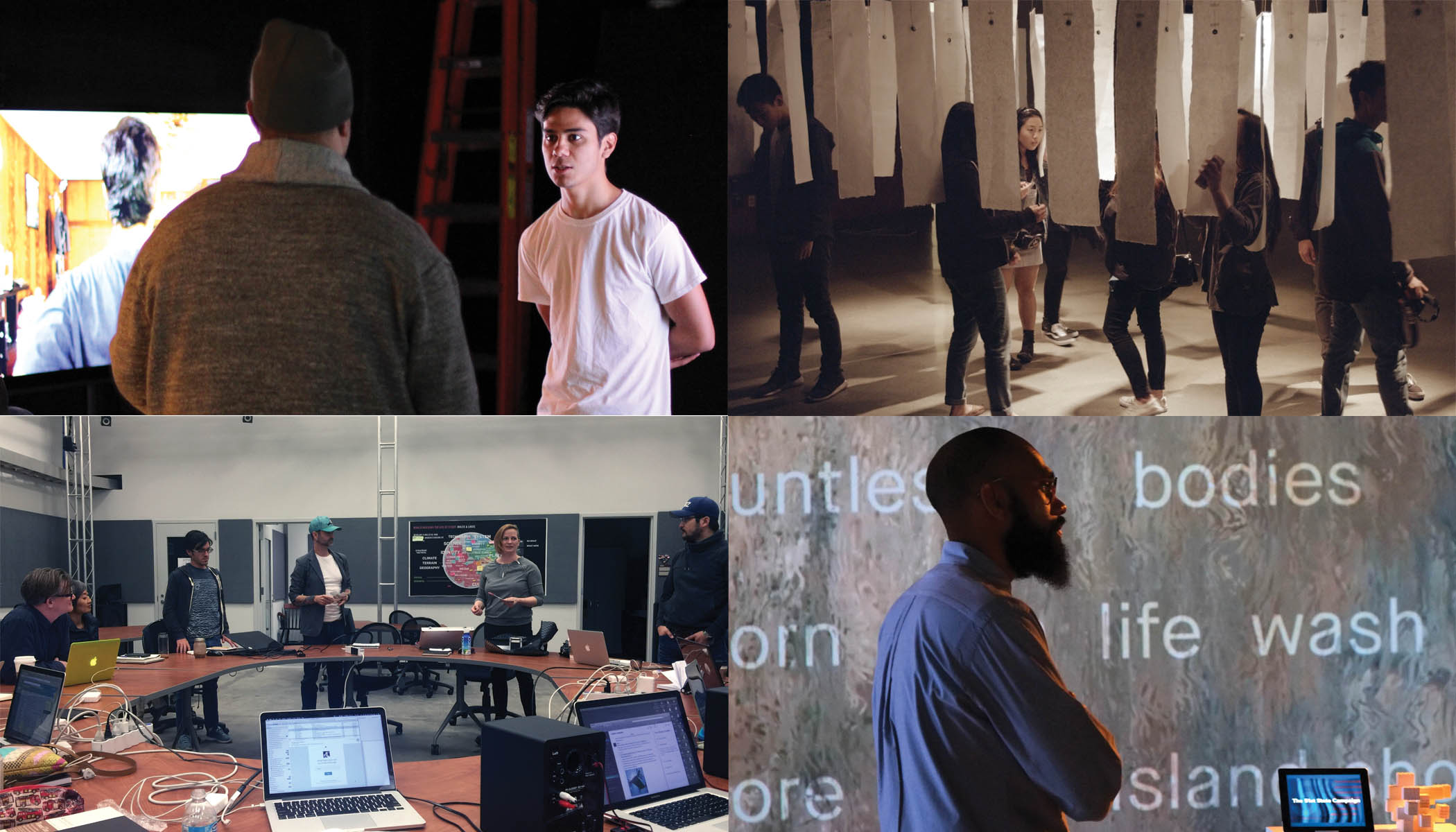 Critical Making
Central to MA+P's approach to arts-based research is critical making and praxis. Both terms emphasize a union of critical thinking and practice. In MA+P, while we expect students to be interdisciplinary in their thinking and making, students approach their practice in relation to and with critical thinking and theory. Media making can not be separated from critical thinking or reflection.
School of Cinematic Arts (SCA) Research Labs
MA+P Faculty Research Initiatives
MA+P PhD Student Initiatives
---
Black Digital Lab
Co-Directors: Kumi Iman and Ron Romi Morrison
---
Creative Code Collective
Director: Sarah Ciston
Creative Code Collective is a community for emerging artist-coders of all backgrounds to build computational media skills in a flexible, non-intimidating, co-learning setting. We believe in scrappy strategies not perfect code, and all levels and languages are welcome!
Creative Code Collective is a community of students from all backgrounds—including, and especially, students who have not had the chance to code before. We meet regularly to develop computational media practices in a flexible co-working, co-learning setting. The collective supports gaining programming skills in a non-intimidating, non-engineering environment—instead emphasizing criticality, experimentation, and project-driven approaches (that is: What do you want to make? Why should it be in the world? How do we get it there, and what does it mean?). We believe in scrappy strategies not perfect code, growth not perfection, collaboration and community, not competition. All levels and languages are welcome!
Creative Code Collective website
---
PPPLAY: Performance as Prefigurative Praxis Lab (And… Yes!)
Director: Ben Nicholson
In the early winter of 2020 Performance as Prefigurative Praxis Lab (And… Yes!), or PPPLAY, assembled as a group of curious USC students to investigate the notion of social 'praxis' and how it can be approached through ideas of performance in order to realize desired ways of being, so often deferred to the future, in this present moment.
Though the emergence of COVID stymied plans for a shared performance in the spring of 2020, PPPLAY will continue in the autumn of 2021; contact
Ben Nicholson
to practice and play.
Research in the Classroom
IML 475: Media Arts Research Lab and IML 575: Graduate Media Arts Research Lab are specialized courses that are taught in conjunction with specific research labs and/or initiatives (rotating each semester). Rather than having a traditional course curriculum, the professor builds the curriculum around a current research project. The goal of these courses is to give students exposure to the innovative work being done at SCA.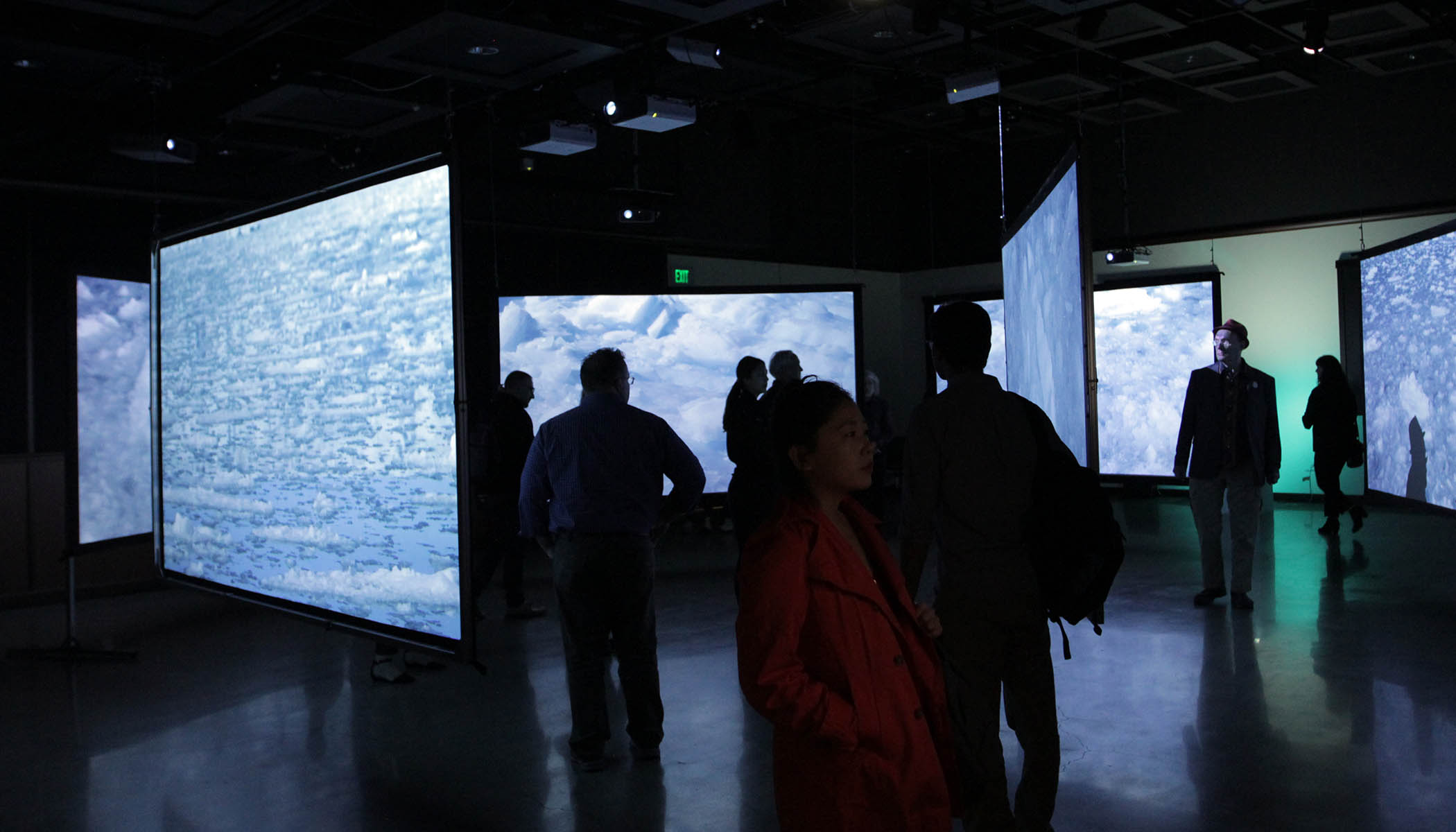 SCA/MA+P Facilities and Resources
MA+P students have access to SCA's world-class production and editing facilities, cameras, sound recording equipment, lighting kits and more. MA+P students and students enrolled in certain MA+P courses also may use our Transmedia Studio for audio, video and green screen work, or work in SCA's IMAX theater. Other resources include room-scale VR facilities, 3D printing, laser cutting and projection mapping tools.
Our facilities include:

Sound Stages
Fabrication Lab

Wide format plotter
3D Printer
CNC / Laser Cutter

Audio/Video Green Screen Transmedia Studio
VR/AR Workspaces
IMAX Theater
Dedicated PhD and Undergraduate Student Studios
Computer Labs with a full suite of digital media software
Gallery spaces for installation and performance
Drone + Certified Drone Pilot