The Media Arts and Practice PhD program offers a rigorous and creative environment for scholarly innovation as students explore the intersections of cinema, design, emerging media and critical thinking while defining new forms of cinematic experience, research and scholarship for the 21st century.
Core to the program is its transdisciplinary ethos, its open curriculum and its commitment to the union of critical thinking and making. After completing foundational coursework, students design their own curricula, drawing on expertise within all of the divisions and research labs within the School of Cinematic Arts, and in other schools across the USC campus. The areas of research investigated by MA+P PhD students are broad, and currently include attention to these core themes: interactive architecture; media activism; affect; wearables; world building; database documentary; embodiment and tangible interfaces; sustainability and technology; technology and ethics; critical and creative code; sound; design and speculative fiction; games and interactivity; digital historiography; neuro-cinematics; expanded and spatialized cinema; multimodal scholarship; performativity; pervasive/locative media; and immersive journalism.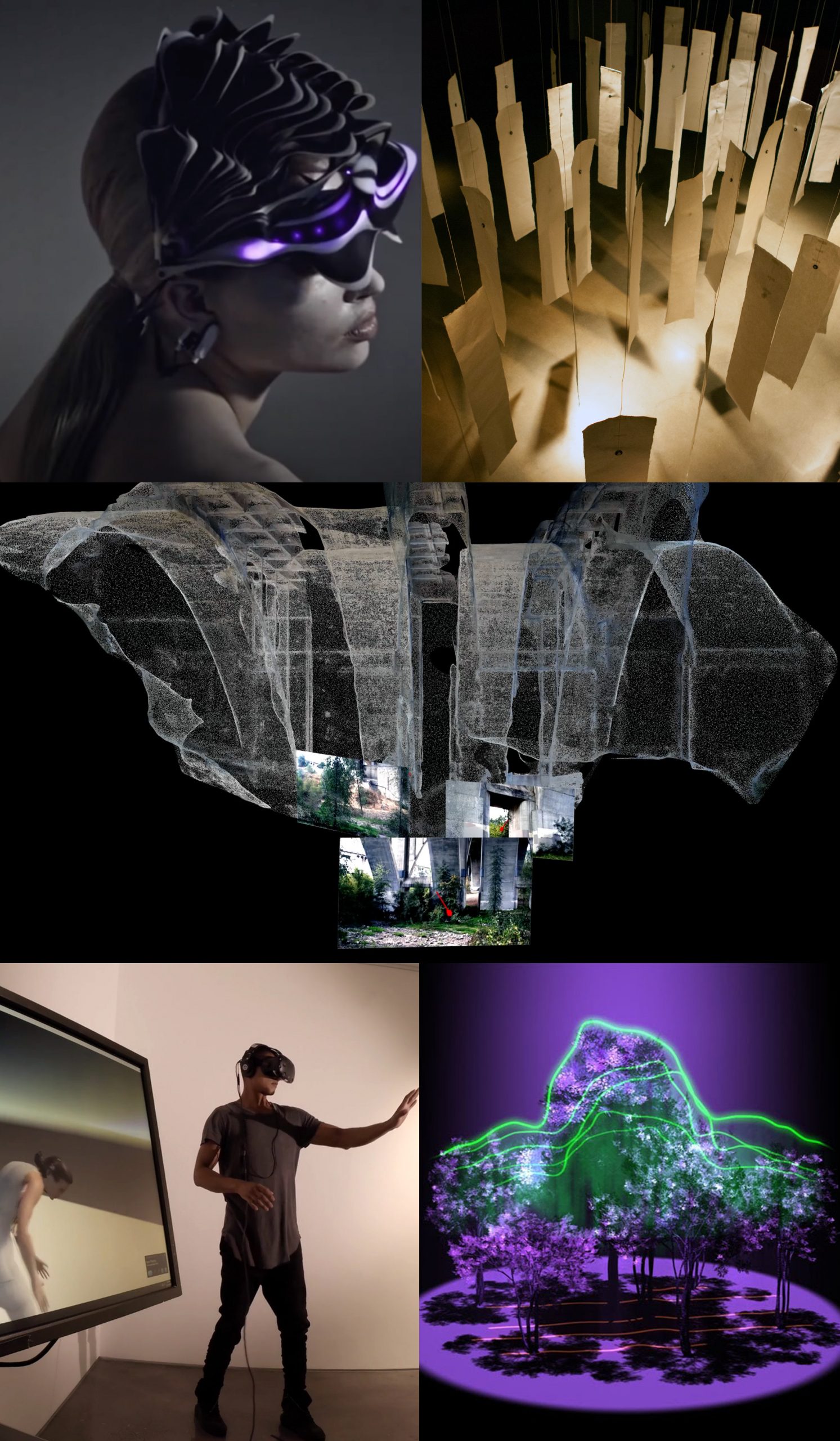 Program Objectives
Upon completion of the MA+P PhD program, students will have:
Knowledge of the history, theory and evolution of 20th and 21st century media art, critical theory and digital scholarship in the humanities context.


Understanding of the diverse types of practices within the broad concept of media art, including new media, electronic art, internet art, media installation, immersive media, pervasive and locative media, ambient storytelling, media activism and social media.


Understanding of arts-based research practices, and the development of the ability to articulate an appropriate research methodology for a given research question.


Development of diverse media production skills appropriate to specific research projects, including collaboration, project planning, budgeting and scoping, and skills in visual storytelling, design fiction, audio design, tangible media and other emerging forms of media production.


Ability to articulate ideas and concepts using written, oral, visual and interactive communication skills and an appreciation of emerging forms of textuality and digital scholarship that facilitate the sharing of ideas within scholarly networks.


Understanding of disciplinarity, interdisciplinarity and the formation of new fields of inquiry and objects of study.


Understanding of the legal and ethical rights and responsibilities associated in working with digital media.


Appreciation of core cultural themes related to contemporary digital media, including access, surveillance and privacy, participation and global citizenship.


Ability to unite theory and practice in the creation of a dissertation project that includes a clear and appropriate research methodology; that embodies concepts or communicates ideas through interaction with the project; and that exemplifies innovative scholarly research and communication.