MA+P
Media Arts and Practice
Our program
is dedicated to developing the creators and scholars of tomorrow through collaborative, experiential, and project-based learning and research.


Our classes
are designed for individualized growth within a synergetic environment, utilizing constructive critical feedback to advance students in their respective academic, artistic, professional, and personal pursuits.


Our community
is diverse and inclusive, producing socially conscious scholarship and creative work.


Our faculty
are passionate about the potential in current and emerging technologies and challenge our students to utilize their research and critical making to address society's most pressing issues.


Our students
are nimble, able to quickly and easily adapt to and critically engage with the latest technical, academic, and creative trends in the media industries and research fields.


Our location
is uniquely housed within the School of Cinematic Arts, where meaningful relationships form with innovative storytellers and scholars from across animation, media studies, games, writing, production, and beyond!


"MA+P is a continuous cycle of creating and critically thinking, and every project we make is meant to inform and inspire."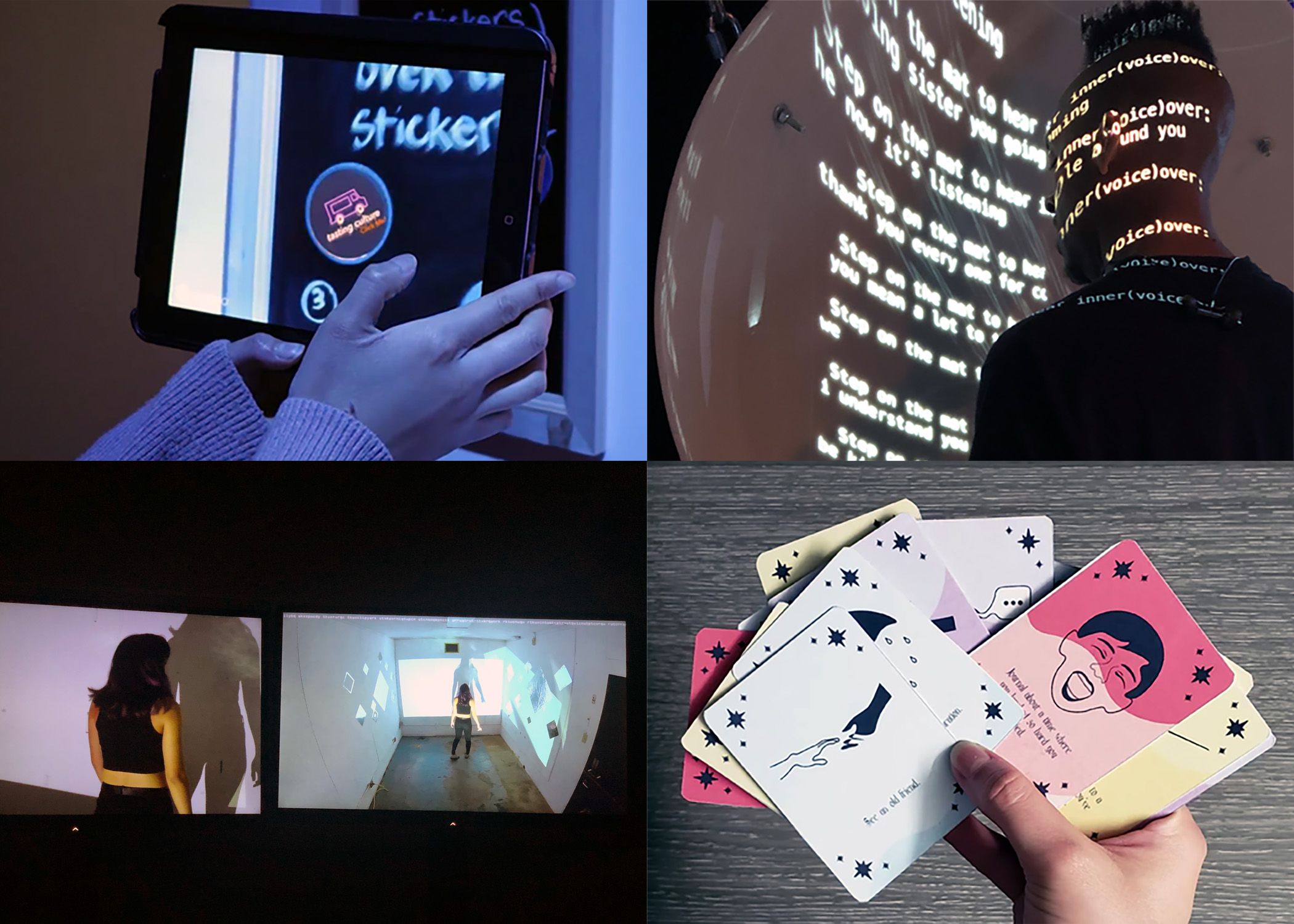 MA+P empowers students in the interpretation and design of media to be more engaged, active, and critical citizens for the 21st century.

MA+P teaches students how to tell compelling stories, create entertaining experiences, and leverage the power of new and emerging tools in order to communicate effectively and ethically.

MA+P alumni, unique in their breadth of technical and analytical skills, are innovative global leaders and scholars unafraid of change who have forged careers within the advertising, entertainment, design, tech, arts, education, and research industries.
What can you expect to learn in MA+P?

Media Platforms
Graphic Design
Audio Design
Video Design
Web Design & Coding
Interactive Media
3-D Modeling

Emerging Genres
Tangible Computing
Virtual Reality
Augmented Reality
Immersive Design
Spatial Installation
Hypercinemas
Transmedia
Public Interactives
Mediated Performance

Professional Skills
Critical Thinking
Collaborative Authoring
Arts-Based Research
Project Documentation
Project Presentation
Creative Leadership
Professional Communication
Portfolio Building

Critical Themes
Media Theory/History
User Experience
Documentary
Critical Code Studies
Data Visualization
Media Activism
Remix Culture
Design Fiction
Worldbuilding
Human-Computer Interaction
Critical Play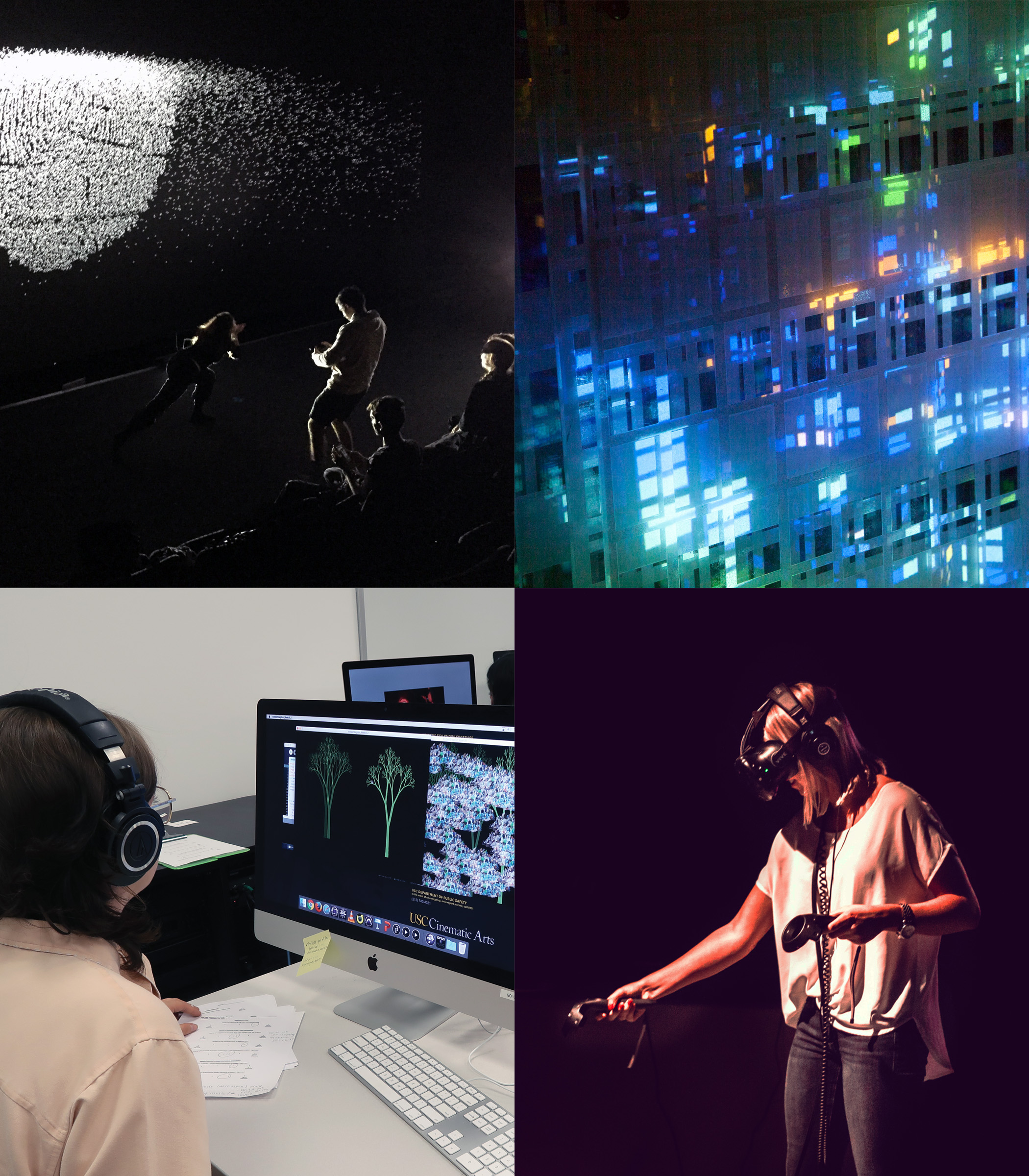 Research and Resources
USC is a world-renowned research university, and MA+P research focuses on the future of cinematic storytelling. Hands-on research experience gives MA+P students an edge while also helping them get acquainted with the newest media tools in the world.
To assist in this cutting edge research, students have access to SCA's world-class production and editing facilities, cameras, sound recording equipment, lighting kits and more. MA+P students and students enrolled in certain MA+P courses also may use our Transmedia Studio for audio, video and green screen work, or work in SCA's IMAX theater. Other resources include room-scale VR facilities, 3D printing, laser cutting and projection mapping tools.
Our facilities include:
Sound Stages
Fabrication Lab

Wide format plotter
3D Printer
CNC / Laser Cutter

Audio/Video Green Screen Transmedia Studio
VR/AR Workspaces
IMAX Theater
Dedicated PhD and Undergraduate Student Studios
Computer Labs with a full suite of digital media software
Gallery spaces for installation and performance
Drone + Certified Drone Pilot
In addition to these production facilities, students may participate in research projects in one of the various SCA research labs, or work on short-term projects led by faculty members and fellow students.
What makes MA+P an unparalleled learning environment?

Small Class Sizes
With classes averaging 12-18 students, MA+P students benefit from close one-on-one instruction and mentorship from faculty members. A small class size also provides the opportunity for faculty and students to incorporate class interests as they emerge, and allows students to build a close creative community with their peers that often extends outside the classroom.

Faculty
MA+P faculty members include pioneers in stereoscopic media, augmented and virtual reality; artists renowned for their interactive media projects; activists committed to social change through media; historians and theorists who have published on the effects and future of media; filmmakers known for their music videos, narrative and documentary films; and designers exploring everything from user interaction to interactive architecture.

Critical Making
Central to MA+P's approach to arts-based research and media creation is critical making and praxis. MA+P places emphasis on the union of critical thinking and making. We understand that robust research arises through the practice of media making just as much as research questions inform practice. Theory and practice are inseparable.

Community
The MA+P community is small but mighty! We strive to foster a flexible, inclusive and supportive learning environment where all students can reach their academic and professional goals. Students are encouraged to explore a wide variety of creative pursuits that are tailored to their personal experiences and research inquiries, embracing a spirit of non-competition while also celebrating each student's unique successes (and equally valuable failures) in their chosen genre/field.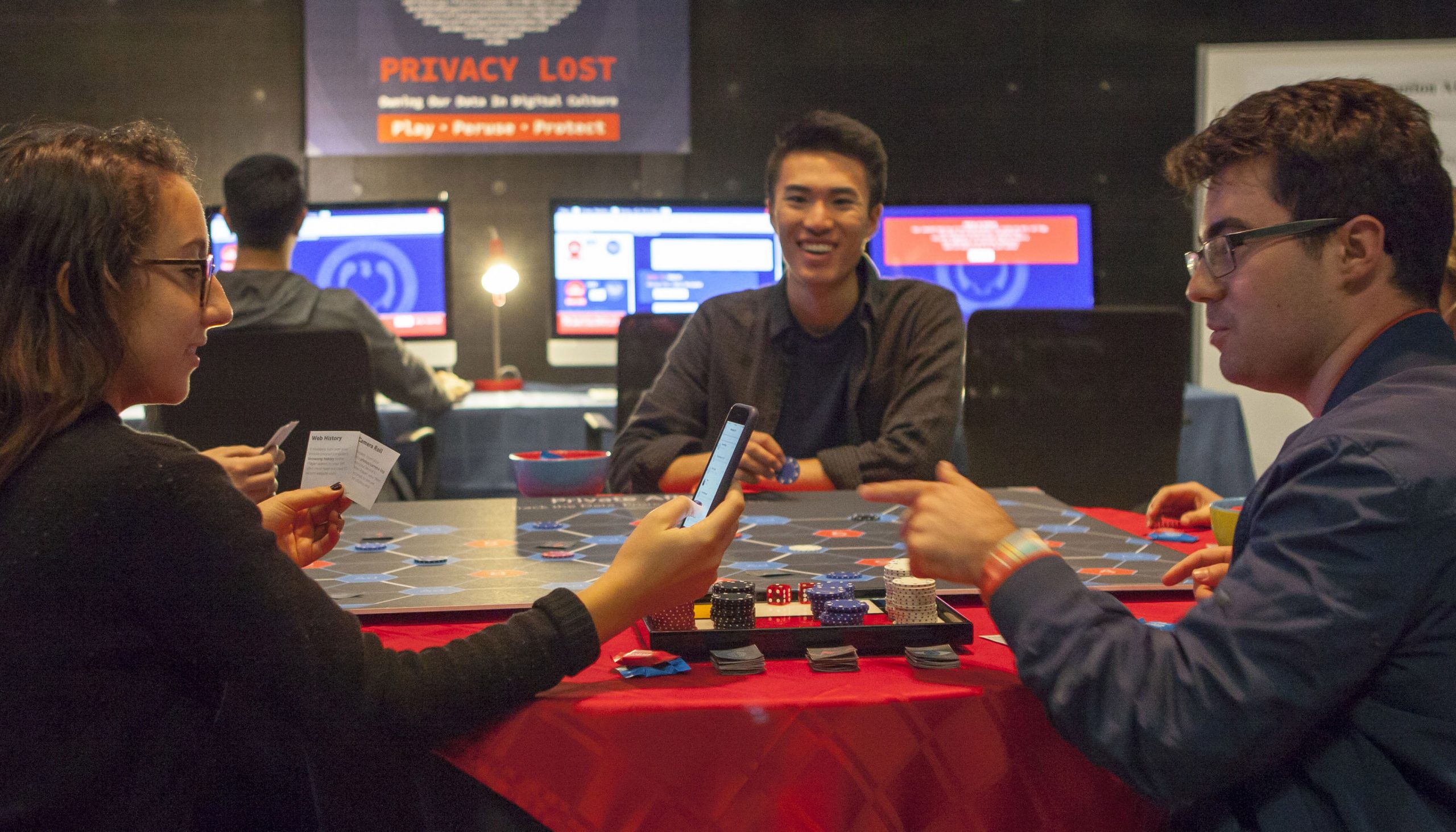 "MA+P is a program that allows students to explore every aspect of their creative practice. We embrace interdisciplinary approaches and have the freedom to create work that is incredibly diverse in both message and form."
—Luke Quezada, BA, '23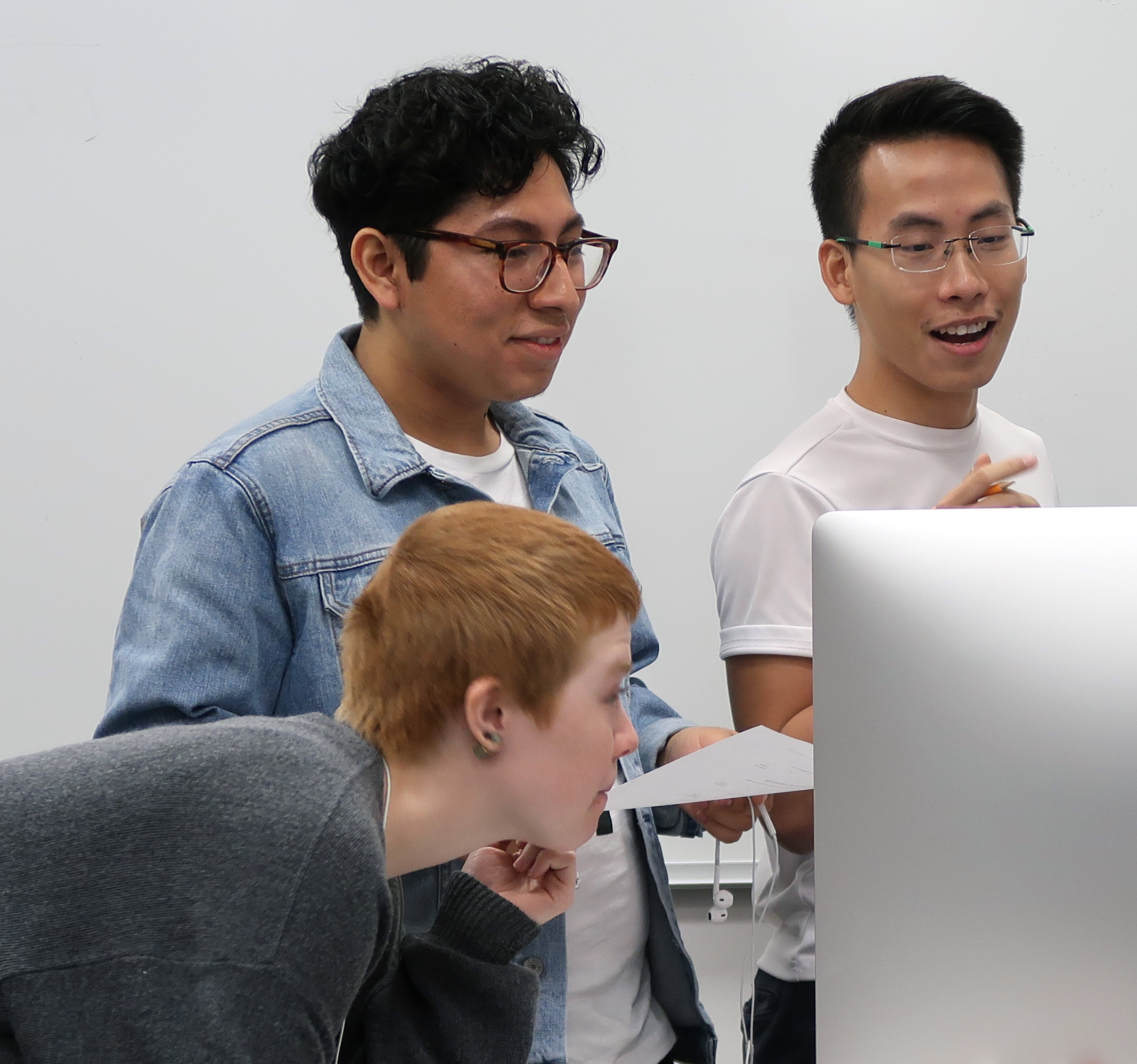 "MA+P is a community that truly encourages creativity and inspiration. My MA+P cohort has changed me from being closed off and judgmental to open to collaboration and critique."
—Karen Abe, BA, '23
---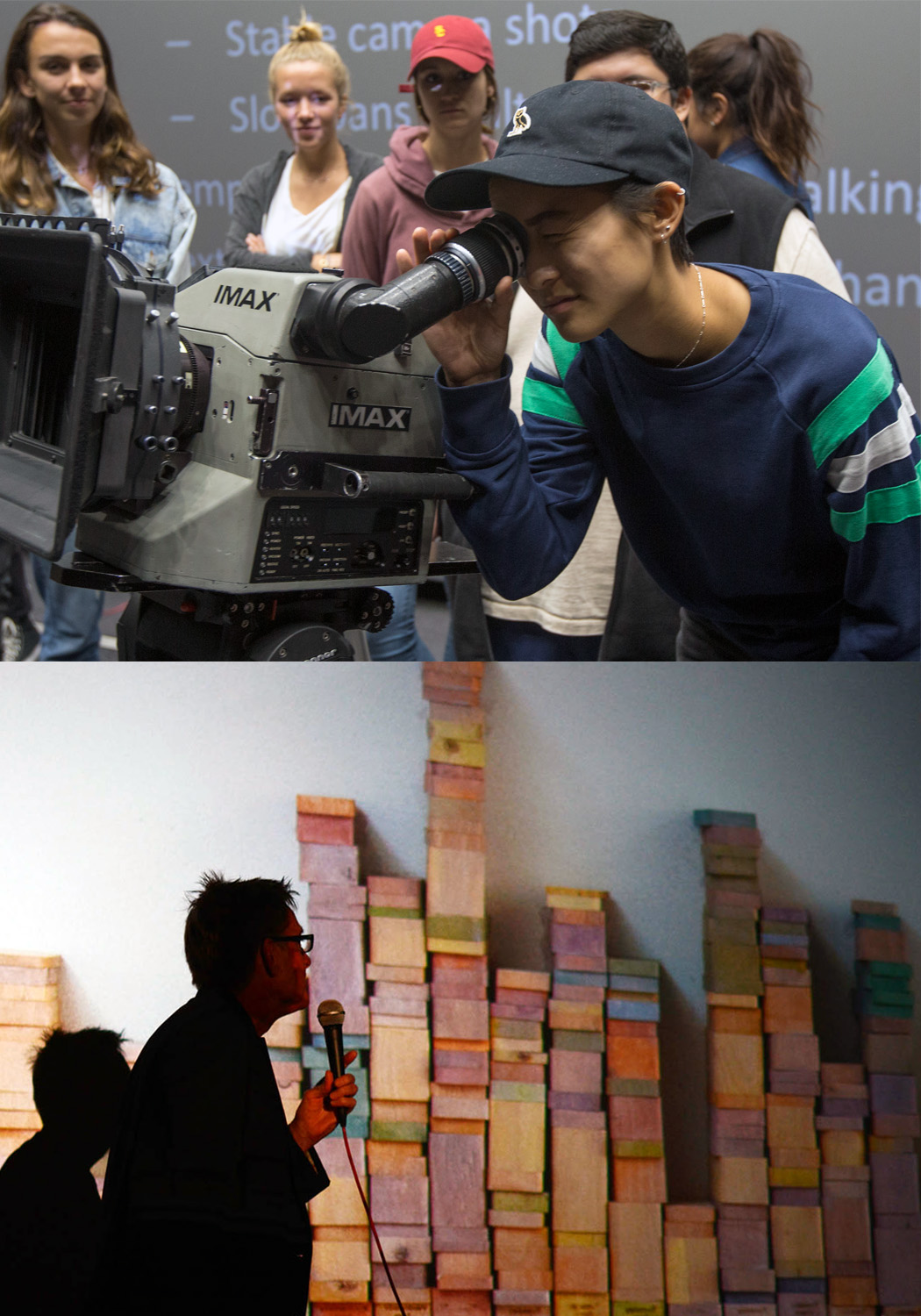 DEGREES + PROGRAMS
Bachelor of Arts (BA), Media Arts and Practice
The BA in Media Arts and Practice is an interdisciplinary program for artists, storytellers and critical thinkers who want to harness the power of digital media to make the world a better place. Students learn to create experiences across a variety of different media platforms, while also studying the history and theory of these diverse technologies to better understand how they can impact our culture.
Doctor of Philosophy (PhD), Media Arts + Practice
The Media Arts and Practice PhD program offers a rigorous and creative environment for scholarly innovation as students explore the intersections of cinema, design, emerging media and critical thinking while defining new forms of cinematic experience, research and scholarship for the 21st century.
Additional Programs
Minor in Digital Studies
Honors in Digital Studies
Minor in Future Cinema
Minor in Media for Social Change
Graduate Certificate, Digital Media and Culture